Make the most of nature's beauty and plan a garden wedding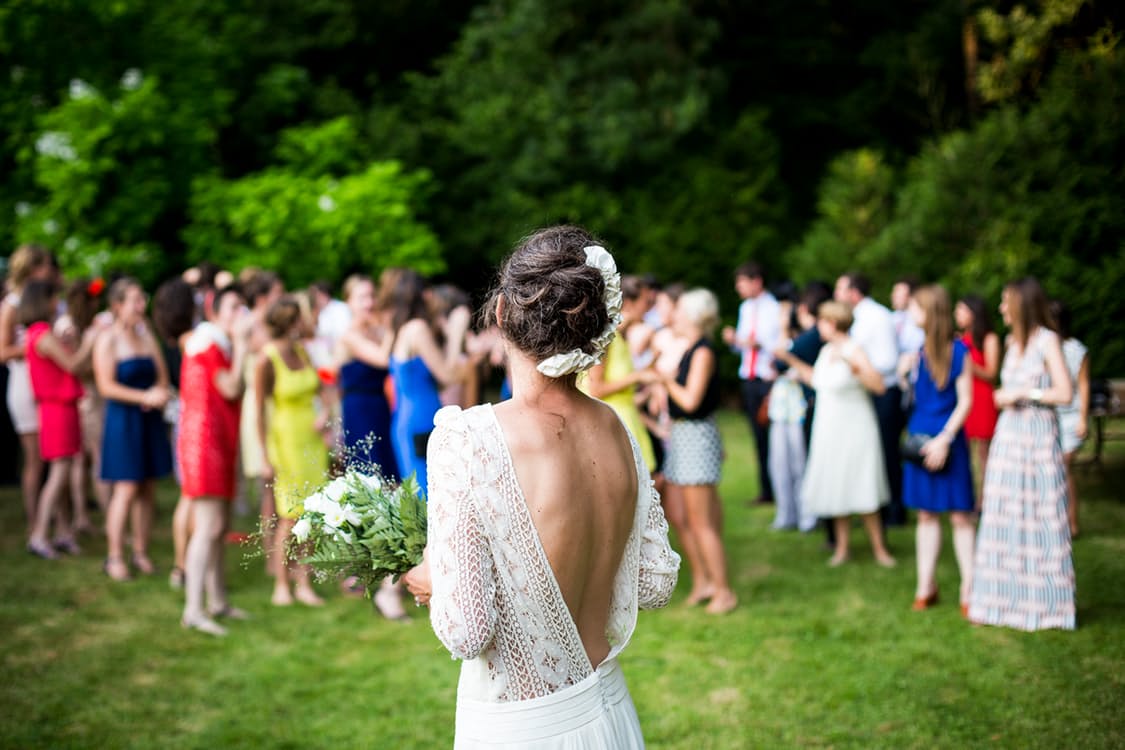 Having your wedding outdoors offers a way to be one with nature and the seasons; surrounded by beautiful countryside or woodland views while you celebrate your big day together. At Low House we offer you a variety of gazebo options with different views, as well as natural structures and marquees for your ceremony, ideal for any size wedding party from 2 to 200. We are the wedding venue in Carlisle that couples adore, for the mesmerising backdrop, uniqueness and exclusivity of our venue.
Time of Year
Spring, Summer, Autumn and Winter all make for a beautiful wedding setting but only when you consider them individually. You have to work around Mother Nature and visit your venue at the time you want your wedding or ask your venue if they have images from the time of year you would like your ceremony.
Consider the season of your ceremony and what weather you are likely to encounter, you can plan to keep guests happy by arranging shade, shelter or cosy blankets to cuddle up in. Using canopies, heat lamps, pop-up tents, portable outdoor fire pits and fans or parasols allows everyone to focus on what is important.
Food & Drink
The season you choose to marry in can help you theme the food you choose to serve at your celebration. You may want lighter afternoon tea or picnics in the warmer months, or hog roasts and warm buffets in cooler ones or evenings.
Drinks can also fit the seasonal theme with sparkling gin cocktails or mocktails for a Summer garden party. Warming drinks such as mulled cider, craft ales and hot chocolates make cosy additions to an Autumn or Winter wedding.
Whatever you are considering, our in-house caterer Sara Ecroyd would love to help. She can create a special menu unique to the dietary requirements and in keeping with your themed celebration. This way you can have something you know everyone will enjoy, especially you.
Decorating
Set against a backdrop of rolling hills, a beautiful country house and looking out across the Eden Valley; Low House already has a natural background for epic wedding photographs. When looking at your venue you may consider any decorations you would like and how they can be incorporated within the natural environment.
Lighting can do wonders for the ambiance, creating the ultimate enchanting scene. This may be in the form of lanterns or fairy lights scattered around and down the aisle. Minimal details and touches can transform your surroundings into something you love, discuss with your photographer any ideas you have for your images throughout the day and how to incorporate them into the setting.
The flowers you choose can complement the natural surroundings to tie them into your colour them for the day. You may want to choose zingy bright blooms in Summer, but they can equally be used to contrast against a stark background in Winter. Or maybe choose a flower to highlight the season such as Sunflowers in September.
Once you have your ideas and themes together in a plan you may want to discuss options with your florist and decorator, they have the experience to suggest other options you may not have considered.
Prepare Your Guests
It is of course your choice on the season, venue and theme of your celebration. However, to make sure your guests have maximum enjoyment you should inform guest of any conditions which may affect what they wear or bring to the event. Letting them know parts of the ceremony would be outside, makes sure they know to bring coats or correct footwear.
If you expect guests to be mingling outdoors late into the night cosied up around firepits then add blankets and warm drinks to your list of celebration needs, or if you're wanting people to wander the lawns outside while sipping cocktails maybe suggest flat shoes more suitable to the grass.
By letting people be prepared ahead of time, everyone understands the expectations of the event and can fully enjoy themselves. This takes pressure of you and your partner to just enjoy being the focus, and spending time with your guests comfortably.
If you would like to celebrate your big day in a wonderful natural setting, overlooking the Eden Valley with total exclusivity for your guests to celebrate; lease contact us on 016974 72009 to discuss your plans.