Tips for choosing your wedding venue?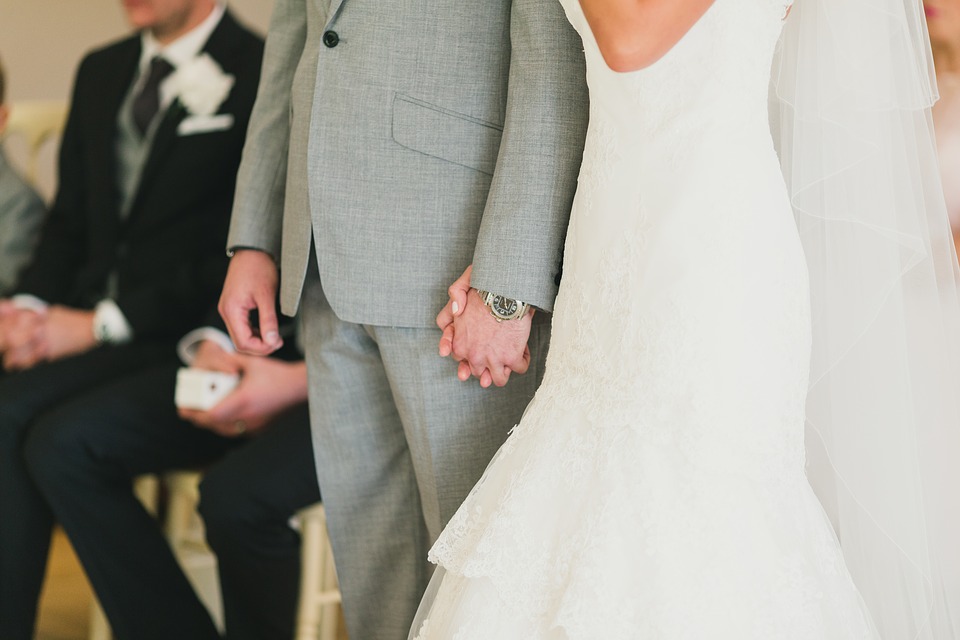 Planning a wedding can be daunting task, especially when it comes to finding the correct venue. Where you choose to get married is one of the biggest decisions you'll make. After-all, the venue ties the theme, style, and essence of your big day together. It can be easy to get caught in the whirlwind of wedding planning and rush into your venue choice, however don't let this bring your guard down. Follow these simple tips from one of the best wedding venues Cumbria has.
Checking Your Venue Requirements
Many make the mistake of booking a venue prior to checking that they can fulfil all your requirements. Where you choose will dictate the number of guests you can invite, the layout of your event and even the theme. Some venues have strict noise limits, areas off limits to the public, limited accessibility, or photography restrictions.
Make a list before you book appointments to see the venues. Choose headings about what requirements you may like, numbers they can cater for, any restrictions they may have.
Once you have these set you can look for the venue that will match your requirements and have the flexibility you need, remember it's your day so should be done your way.
Deciding Your Venue Budget
One of the headings in your comparison list should be budget, try to have a budget in mind when viewing. It will determine what style and size of wedding you'll have and will be a key consideration when it comes to picking your venue. Some venues offer an All in a Box style wedding where one price covers everything. Whilse this can seem like a great way to save, it can also be very limiting; with an added extra normally costing a lot more on top.
Make sure when you get a venue price you know exactly what it includes and when payments will be due. The venue you choose may also have suppliers they work with that they can get you special offers with. At Low Houses we share a list of Cumbrian suppliers to all our couples. It's always worth asking and adding the sums up to arrive at the wedding of dreams for the price of your dreams.
Choosing Your Wedding Venue Location
If you're having a church wedding, you'll have to consider how your guests will be arriving and departing from your venue. You also need to choose if having a night reception, is it at the same venue. Are you supplying the transport? If not, will there be enough parking at your venue, or is it accessible to public transport; all of these will add requirements to your event and budget.
When choosing the wedding location, it's normal to pick somewhere close to the couple's home. However, many couples now choose further afield to locations which are close to their heart or can cater to their wedding theme better than ones local to them. Low House is often chosen for people wanting Tipi or marquee weddings due to our large gardens. These make us one of the stand-out wedding venues Cumbria has.
When to Book Your Venue
Most couples book their venues 12-18 months in advance giving themselves plenty of time to organise and plan. However, very popular venues can be full up to 3 years in advance, especially on popular bank holiday weekends.
Ask your venue about their availability for your dates before a viewing so you know what your time scales are.
Choosing Your Wedding Theme
Your wedding theme is the glue that holds your big day together. Whether it's a seasonal colour scheme or a Bohemian garden wedding, your venue choice will in some way dictate how far you can carry the theme to fruition. Some couples create mood boards, scrap books, or use Pinterest to collect their ideas together. When going to view your venue have your theme in mind picture each room with your decorations. Sometimes a venue already fits the aesthetic of your theme; this can save quite a chunk of your budget on extra decor.
Most venues have open days where they will have several themes shown throughout to help you visualise your day. It's also worth viewing your venue at different times of the year or asking if they have images from previous weddings.
Low House Armathwaite offers stunning countryside surroundings, catering for weddings large and small with the added flexibility of large gardens capable of Tipi wedding events. We are situated in the rolling Cumbrian hills looking over the Eden Valley. This is a great romantic setting on a private estate perfect for a country wedding.
We are proud to stand out from the other wedding venues Cumbria has to offer by creating the wedding each couple desires and giving them full privacy on the day.
If you would like more information on our stunning wedding venue or would like to book a viewing, please don't hesitate in contacting us.