Fall in love with an Autumn wedding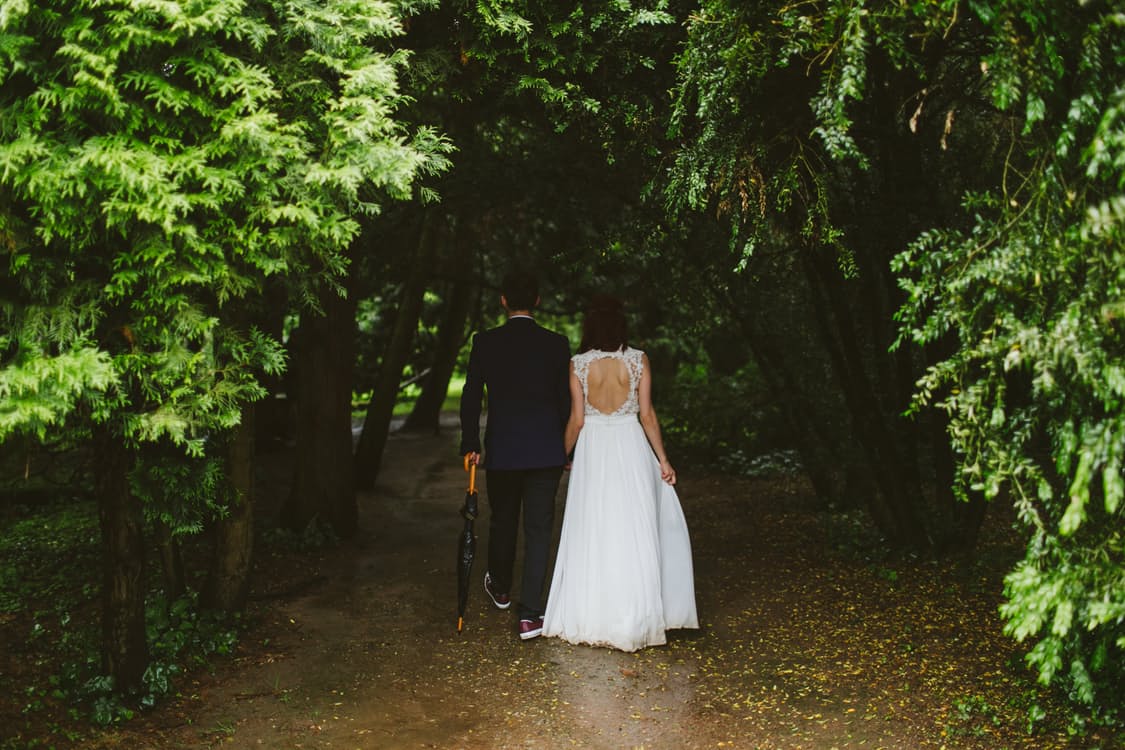 With the amazing colours and beautiful warm light Autumn is a popular choice for wedding season. With views across the Eden Valley taking in rolling rivers and an array of multi-coloured crisp leaved woodland, Low House makes a perfect backdrop for your Autumn wedding.
Time of year
When people think of Autumn they picture specific colours, feelings and items.
You can incorporate the seasons into your celebration by incorporating some of nature's decoration to the day, pumpkins, pine cones and branches. You can also play with the Autumn colours of rich reds, oranges and golds for your theme or change it up by choosing pale colours as a contrast to the rich dark background.
Use of subtle lighting such as twinkling fairy lights and flame torches add to the seasonal theme, and make your guests cosy up together.
Bridal Fashion
When it comes to your dress shopping, keep in mind the potential elements you may be standing in during the ceremony and event as a whole. Even if you are planning your whole day inside you will still want some external photographs, and maybe a while.
You may want to add an extra wrap or wedding cape to your attire.
You can add seasonal colours into your makeup. Achieve golden tones through touches like bronzer and highlight. Your shades of eye shadow may also want to include browns, oranges and reds. Adding natural elements such as real flowers, willow bands or leaves to your hairstyle can help pull everything together to create a subtle yet effective look complementing the setting.
Prepare for Changes
The elements we have discussed can be used for both inside and outdoor events. If you are planning on using nature as your backdrop, be sure to keep everyone warm. You can do this through handing out things like warm drinks and even blankets. You may also want to use a fire pit to obtain a great warm and cosy feel.
Although you may have planned your wedding for a crisp Autumn day, you can never guarantee it will go that way. Plan for alternative situations and that way the whole day will run smoothly no matter what the weather throws your way.
Find out more about our popular wedding venue set against a backdrop of the Eden Valley, where countless couples have enjoyed celebrating time and time again. Contact us to discuss your plans as well as for more tips and advice.