Creating the perfect reception seating plan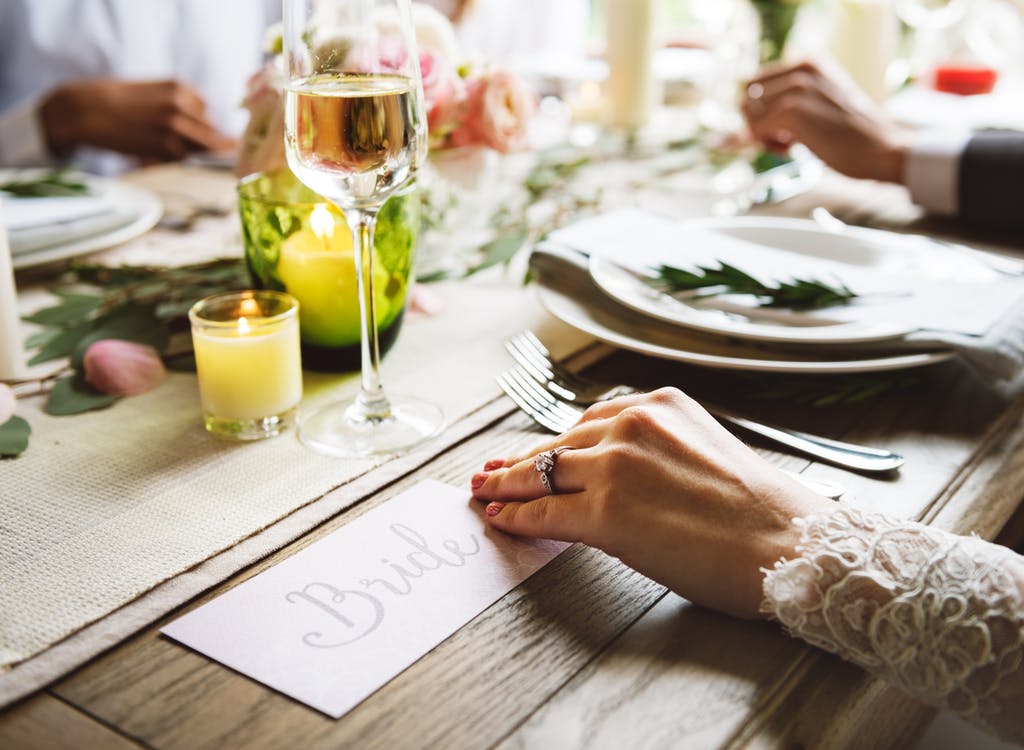 We think our home is the best countryside wedding venue Carlisle has to offer and want to share it with you and make your wedding day a great experience. Because of this, we are more than happy to support you during this time, using our extensive knowledge to take away some of the stress you may be feeling.
Unless you are keeping your wedding small and informal, chances are you will want a seating plan for your reception. It avoids people looking lost and encourages them to talk to each other.
Don't Rush It
It can take time and detailed planning to organise your seating arrangement. This is the reason you shouldn't wait until the last minute to do it, it should be kept as an ongoing and developing process which can be updated as your RSVPs arrive.
To avoid a queue building up at the venue entrance or people wandering around to find out where they're going, a reference is essential. If it is a large enough wedding, maybe have a second copy to avoid a crowd building up and ask ushers to show people to their table. Why not get creative with this? There are many themes and templates you can find on the internet to have something unique and colourful. Or recently a wedding used a Alexa app to tell people where they were seated.
The Head Table
At the centre stage of every wedding is the couple at the head table. The traditional set up includes the newly-weds in the middle, followed by the bride and groom's parents on either side. At the end you tend to find the best man and chief bridesmaid, followed by the rest of the wedding party depending on the size of the venue.
This is just one of many ideas you can consider. You may decide that with all the socialising you are doing, the happy pair would like some alone time at a 'sweetheart' table of their own. You may also opt for round tables to make it more social.
The Tables
While you will want certain people closer to you on your day, numbering tables can make people feel less important than others. Instead of this, have a little fun and name them something unique to you. What about something to match your theme, memorable locations or favourite films.
The People
Now, the options you will have on where people are sitting will be endless. Here are some tips you will want to keep in mind to help you with these decisions:
Don't have a singles table; people rarely appreciate matchmaking efforts like that at a wedding.
If there are people you don't get to speak to so often or don't fit in, don't seat them together. People will notice a table of 'leftover' people so mix them in with everyone else.
Avoid drama. If you know people who don't get along make sure they aren't sitting close together. It sounds obvious but sometimes people forget and it can just add stress to your wedding day.
Give people friendly faces. You want everyone to get to know each other, but without feeling as if they are on their own. Find a balance between these.
Do not have a children's table unless you have booked entertainment or childcare. Parents prefer to be with their own children, and older children will not enjoy being put with toddlers.
We hope these tips have helped you start your table planning, we are happy to provide advice and expertise throughout your planning stage with us.
If you are looking for the best wedding venue Carlisle has to offer, you've found it. We will help you create your dream wedding at Low House Armathwaite so get in touch on 016974 72009 or email us events@lowhousearmathwaite.co.uk