Questions to ask a wedding venue before you book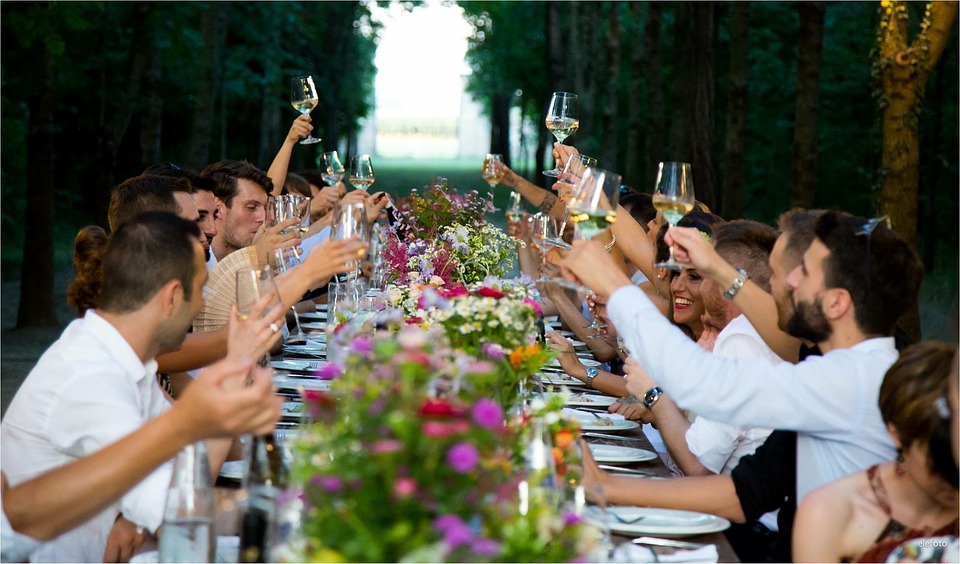 Choosing a wedding venue can be understandably difficult, it is after all the main basis of your whole event and wedding day. There are many decisions that must be made involving decoration, invites, accommodation and food. With the many wedding venues Cumbria has to offer, it's no wonder people stress on which to choose from.
In our last blog post Tips for choosing your Cumbrian wedding venue (link to that post) we covered what to look for in your venue. We suggest you take a list of questions with you to the initial wedding venue meeting. This will help to ensure a property or setting is right for you. In this post, we look at some of those in greater detail.
Legalities
If you are wishing to hold the ceremony at the venue as well as the reception, ensure they can legally comply. Make sure they state the local authority their venue comes under. If you require a celebrant or registrar ask the venue if they can organise this or suggest people who could. Couples should ask if public liability covers them insurance in case of accidents at the venue.
Who from the venue will be present during the day?
There is nothing worse than having an issue during the day and no one knowing who to turn to or who is in charge. Some venues may have dedicated wedding coordinators or wedding managers. In the case of Low Houses it would be the venue owners. You can relax on your wedding day knowing there is one person you have to talk to if there is a problem. This is why we are one of the most notable wedding venues Cumbria has to offer.
How many guests can you accommodate?
You need to know if there are limitations to the number of guests you can invite during the day and evening events. Also, what parking is available, and can guests leave their cars overnight?
Will our wedding be the only one at the venue that day?
Large venues and hotels may cater for more than one ceremony in a day. If this is not well organised it could lead to issues with suppliers and timings. Also, in some hotels you may find other hotel guests wandering through your reception or evening events looking for their way. Ask how much privacy you are afforded at your venue if it's open to others throughout the day.
What time can you hold begin and end at the venue?
Some venues may have restrictive timings or penalties if you go over your time, make sure you are aware of these, so they don't catch you out on the day.
What is included in the price?
Some venues you can pay for a standard package and pay for added extras, where others are a build it yourself option for more flexibility. Make sure you are aware of everything that you need to pay for so there's no nasty shocks. Some examples are can we use external caterers? Is crockery, linens or any decorations included? How many menu options can we offer to our guests? What table and chairs can we use, do we have to pay extra for more? Do you provide microphones for the speeches? Think of your day and what may occur to prepare your questions.
Let's talk payments
You'll need to prepare your budget and know what things will need paid for when. Questions could be: How much will the venue deposit be? When do we need to make our final payment? Is VAT included in the prices given (it could be a nasty surprise if not)? Are there any extras service charges such as cleaning or staff not included in the main pricing?
Suppliers Secrets
Most wedding venues have partnerships with local suppliers if you are struggling to source your own. They may also include special discounted packages or offers on their services. Be confident in asking if they work with any suppliers or if they have a detailed list of ones to contact. Remember when talking to the supplier to mention the venue passed on their details.
It may seem like a lot to be asking on your first meeting but choosing the right Cumbrian wedding venue for you is a major decision in the process and will cost a major part of your budget. Be assertive with questioning and you'll be able to compare venues with all the available information making your decision easier.
Low House Armathwaite should be at the top of your wedding venue list. We stand out from the other wedding venues Cumbria has to offer, due to our exclusive venue use, ability to cater for celebrations intimate or grand and the rolling views over The Eden Valley.If you have any questions needing answers for, please contact us today.