Choosing your wedding colours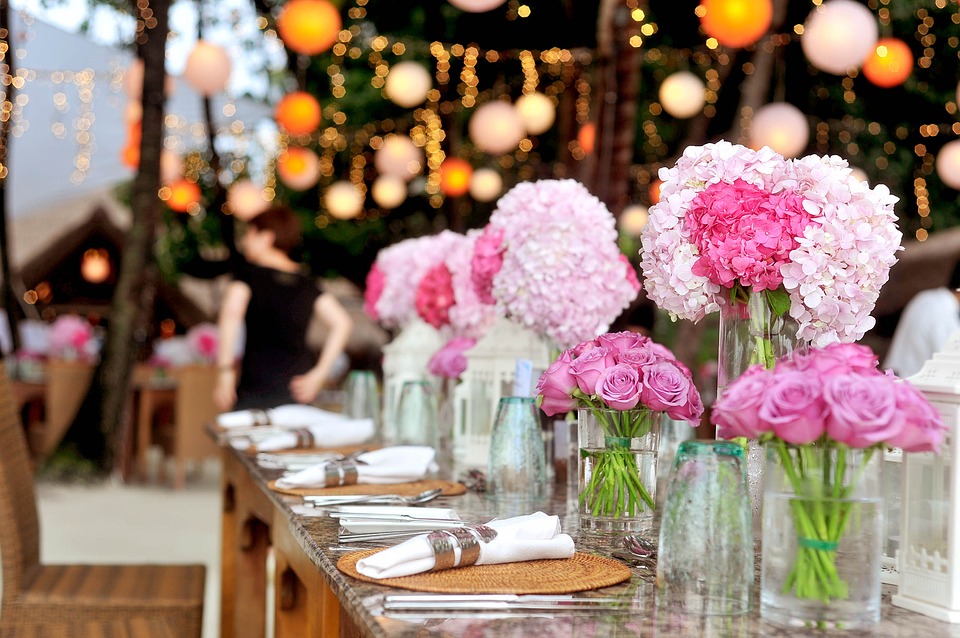 Choosing your wedding theme colours isn't exactly an easy task, especially when you are aware of it being the foundation for your event. One thing to keep in mind is what will look best for your venue. If you are looking at the weddings venues Carlisle has to offer make sure colour is something you consider.
To help you here is some handy advice for picking out the best hues for your wedding.
It is important to have already made a decision on location prior to deciding on colours, or already have a palette in mind. This is because you must be able to feel inspired by your setting. Sometimes you may have to switch up some of your colour options, especially if the venue doesn't exactly match the colours you already have in mind. If you have sourced the best location, and haven't thought of the colours then you can base it around the venue's decor. This way you won't have to work around a clashing colour palette.
Remember to think seasonally. Similarly to your wardrobe, your wedding colour scheme can be inspired by the time of year. Bright coral is great for summer. A rosy pink is more suitable for spring time. In autumn you can try a rich fuchsia with jewel tones. During the winter a silver and blush theme will work perfectly.
What a lot of people don't realise is that your wedding theme colours can set up the day's atmosphere. If you want some drama, opt for a dark or jewel tone such as ruby red. On the opposite side of the spectrum you can find more relaxed colours.
If you are really struggling making a decision look to what you love. Look in your wardrobe and around your home; what colours and accessories are present, or what are you most drawn to? This is a great starting point.
What's more, don't over think it. It is quite easy to get carried away thinking of a strict wedding theme. Considering Low House Armathwaite as your chosen wedding venue can help you settle the perfect colour choices. Our venue is situated in the Cumbrian countryside so at least you won't have worry about your special day's outdoor surroundings.
If you are interested in having your celebration at one of the best wedding venues Carlisle has to offer, please get in contact with us today. We will discuss your ideas with you and explain why you should choose us.